HIRE A VEA VIRTUAL BOOKKEEPER
and focus on the business while we handle your books
PUT PROCESSES IN PLACE WITH EXPERT BOOKKEEPING SERVICES
Your VEA Bookkeeper performs all core accounting functions to balance your books:
Bank and credit card reconciliations
Sales tax filing and compliance
Monthly / quarterly financial reporting
Hop on a Discovery Call
where we assess your needs together.
We Play Matchmaker
focusing on the right fit.
Signed, Sealed, Delivered
find the right mix of services, and sign on the dotted line.
It's Go-Time!
your dedicated virtual Bookkeeper springs to action.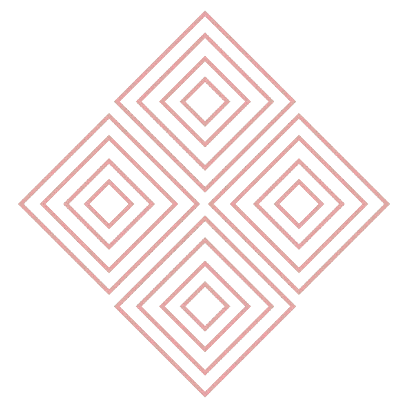 IT'S TIME FOR A VEA BOOKKEEPER IF:
Keeping your books organized feels like an epic battle
Your stomach is in knots every tax time
Being overwhelmed is affecting your ability to act on opportunities
You're spending more time balancing your books than building your business
A financial report isn't in your hand by the 15th of every month
You have no idea what the financial health of your business is or, more importantly, if you're truly profitable
We wouldn't dare put your business in a box – which is why our services make it easy to customize. Start with one of our Pro Packages below or simply dip your toe in with pay-as-you-go services!
Value 40
40 hours/month of Executive Assistant Support

40 hours/quarter of Bookkeeping Support

Get Both with the Value Package for
Expansion 60
60 hours/month of Executive Assistant Support

60 hours/quarter of Bookkeeping Support

Get Both with the Expansion Package for
All Access 90
90 hours/month of Executive Assistant Support

90 hours/quarter of Bookkeeping Support

plus 90 hours a year with a Fractional Controller

Get it all with the All Access Package for
Our professional services client needed to streamline its time tracking system and invoice clients more efficiently. Under its legacy system, they were still creating all invoices manually. It took two whole days to compile information and send invoices!
A VEA Online Business Manager reviewed the current process and identified areas for improvement. Then they created solid deliverables, researched and found the right digital tools to meet these deliverables, and worked with an Executive Assistant and Bookkeeper to implement the program.
Using a mixture of Clockify, Excel, and business analysis, VEA reduced the billing process from two days to just two hours, saving our client 14 hours per month in labor. Freeing up time by creating better processes enabled our client to grow without a lot of added administrative muscle to make it happen.
System and Operation Process Specialist
Industry: Professional Services
VEA Service: Executive Assistant, Bookkeeper, Online Business Manager
When I was referred to VEA, I was in search of a backup plan. My company's processes were just okay but there was an opportunity to implement systems that would minimize mistakes and make the most of the tools my business used. With the help of VEA, we were able to maximize budgets far better than before and really harness the tools like Quickbooks. Their pricing and level of sophistication is second to none.
Owner & Executive Business Coach
Calgary, Canada
What are some tasks my virtual Bookkeeper can perform?
Your Bookkeeper will be a full-cycle Bookkeeper, completing all functions of the process before your files are sent to your accountant for year-end filing. These tasks include accounts payable (AP), accounts receivable (AR), payroll, data management, bank reconciliation, credit card reconciliation, reporting, sales tax filing and compliance, among many other tasks. With your Bookkeeper in place, you can spend less time tracking receipts and more time growing your business.
What reports does my virtual Bookkeeper send me every month?
It really depends on your request and your business. The most common reports are profit and loss, balance sheet, cash flow statement, and income statement. More are available upon request.
Do VEA's virtual Bookkeepers have minimum hours?
No, our virtual Bookkeeping services have no hourly minimums. The average number of hours a Bookkeeper spends per month to keep you financially organized varies, but be assured that however many hours your experienced Bookkeeper needs, chances are that you are using more going it alone.
How is VEA different than other virtual services companies?
At VEA we only hire North American Executive Assistants and Bookkeepers with 10+ years of experience supporting business owners, entrepreneurs, C-suite executives, and board members. You will have a dedicated virtual Bookkeeper who will work directly with you day-to-day.
Am I locked into a contract?
We do not lock anyone into anything. Our contracts are flexible, allowing you the freedom to scale our services up or down to best suit your business needs.
In the spirit of honoring our commitments to you, the only thing we require is 30 days' cancellation notice so we can plan the separation respectfully.
Am I ever charged for overages?
Generally, no – but if you do require extensive evening or weekend work, we will discuss how that will look, and you'll know about overages long before you see anything additional on your bill. You will be charged for your QuickBooks account, but we receive a preferred rate so you will be saving money on dues. We also use software such as Wagepoint and Dext, which will be billed back to you, if applicable.
Do you have any further questions about our services or does this feel like a fit for you? Book a call with VEA to free up your time and energy.
Learn more about our services by checking out our blog and About Us page.