HIRE A VEA VIRTUAL EXECUTIVE ASSISTANT
and put an end to your endless to-do list
REPLACE 'OVERWHELM' WITH 'OPPORTUNITY'
Your VEA Executive Assistant brings structure and ease to these key areas and beyond:
Calendar organization

Email management
Project coordination

Administrative support
Research
Travel organization
Hop on a Discovery Call
where we assess your needs together.
We Play Matchmaker
focusing on the right fit.
Signed, Sealed, Delivered
find the right mix of services, and sign on the dotted line.
It's Go-Time!
your dedicated virtual Executive Assistant springs to action.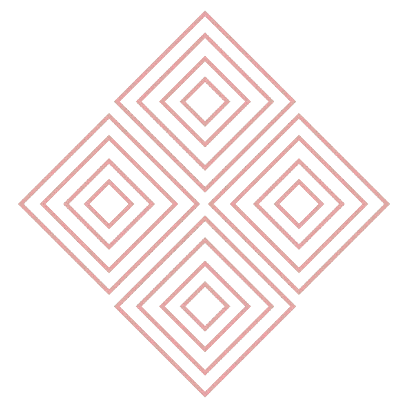 IT'S TIME FOR A VEA EXECUTIVE ASSISTANT IF:
You're not sure where the hours, days or weeks seem to go
The majority of your day is filled with tasks you really don't want to do
Being overwhelmed is affecting your ability to act on opportunities
You have less time for more big-picture thinking
Hiring and retention is not in your wheelhouse – and you're okay with that
Your leadership functions take a backseat to day-to-day business needs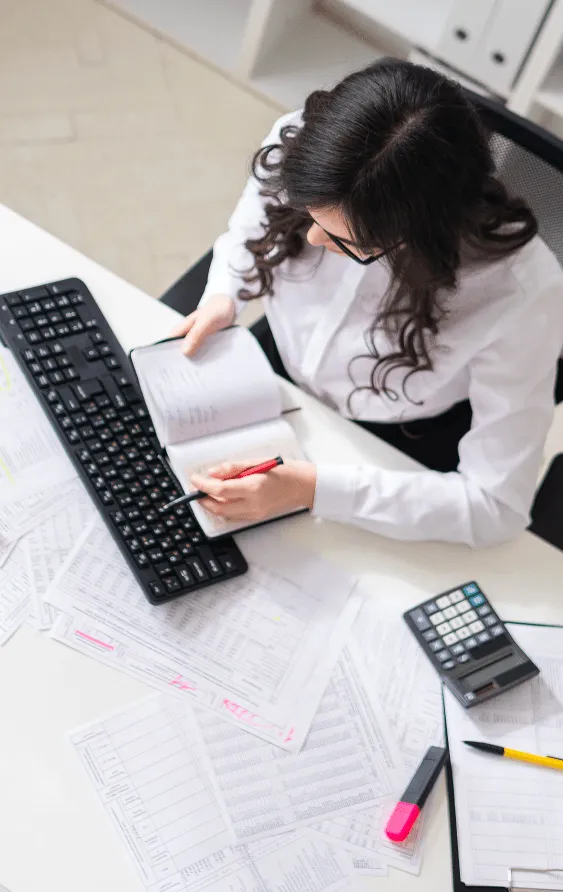 We wouldn't dare put your business in a box – which is why our services make it easy to customize. Start with one of our Pro Packages below or simply dip your toe in with pay-as-you-go services!
Value 40
40 hours/month of Executive Assistant Support

40 hours/quarter of Bookkeeping Support

Get Both with the Value Package for
Expansion 60
60 hours/month of Executive Assistant Support

60 hours/quarter of Bookkeeping Support

Get Both with the Expansion Package for
All Access 90
90 hours/month of Executive Assistant Support

90 hours/quarter of Bookkeeping Support

plus 90 hours a year with a Fractional Controller

Get it all with the All Access Package for
Our client regularly sends multiple intake forms to its customers. For years, these forms were attached to emails and sent to individual users. Not only did customers often forget to attach and send back completed forms, gathering was a manual process, leaving the door open for human error.
Using a combo of Microsoft Office Suite, Power Automate, SharePoint, and Power apps, our VEA Executive Assistant created online forms that could be updated in real-time and sent out as a simple link. Fewer attachments translated into fewer mistakes and a welcomed uptick in customer compliance.
Versioning issues are a thing of the past. Information is digitized, eliminating all that copying and pasting that was eating up employees' time. An error-prone system was cleaned up, and since all data is stored in one place, our client can run reports and learn more about customer behaviour. With just a few small changes, so much was gained.
System and Operation Process Specialist
Industry: IT Services
VEA Service: Online Business Manager and Virtual Executive Assistant
We started with a bookkeeper and then I got an EA. She's been managing my email and my schedule, doing a lot of research for me, drafting documents… Man, she does everything for me and she's amazing.
What are the top tasks a virtual Executive Assistant can perform or take off my plate?
Your virtual Executive Assistant can take general administrative tasks off your plate, including email management, calendar management, research, data entry, travel booking, project coordination, ordering, and many other tasks that are draining your time and energy. Clients also utilize their virtual Executive Assistant for personal tasks, including gift buying, travel arranging, appointment/reservation booking, and supply ordering.
How is VEA different than other virtual assistant companies?
At VEA we only hire Canadian (located from Vancouver, to Calgary, to Toronto to the Maritimes) and American Executive Assistants with 10+ years' experience supporting business owners, entrepreneurs, C-suite executives, and board members.
Am I locked into a contract?
We do not lock anyone into anything. Our contracts are flexible, allowing you the freedom to scale our services up or down to best suit your business needs.
In the spirit of honoring our commitments to you, the only thing we require is 30 days' cancellation notice so we can plan the separation respectfully. 
"the only thing we require is 30 days' cancellation notice so we can plan the separation respectfully."
How do I best utilize my Executive Assistant?
Make a list of the administrative tasks that kind of make your soul die. What we mean is, the things you do not like to do and are draining your energy. Your Executive Assistant will help you automate processes and make you feel like a rockstar.
To build a successful relationship, communication is key. That might sound cliché, but it's true. The success of any relationship is feedback, so the most important piece to helping your Executive Assistant really get you and your business is communication. The more feedback you can share, the faster your Executive Assistant can get up to speed and make a significant impact on your business.
What is the difference between an Executive Assistant (EA), Virtual Assistant (VA) & Administrative Assistant?
EA, VA and Administrative Assistant are similar but there are some important differences:
Executive Assistant: A higher-level, experienced Assistant who works with business owners, entrepreneurs, C-suite level leaders, and the board of directors. They perform many of the same functions as an Administrative Assistant or Virtual Assistant, but they know how to work with fast-paced, busy, and driven Executives.
Virtual Assistant: Usually an entry-level Assistant with less experience than an Executive Assistant. Many VA's are switching careers and looking for more flexibility in their schedules.
Administrative Assistant: Performs the same tasks as an Executive Assistant or Virtual Assistant but in an in-person and/or full-time role. Depending on their experience and role, they can also be an Executive Assistant, Office Assistant, or Office Manager.
How quickly will my Executive Assistant or Bookkeeper respond to my messages?
Your VEA team member is expected to respond to all requests within three business hours of receiving any communication (email, text, phone). To clarify, "responding" does not necessarily mean the task you are requesting is completed, but your VEA team member will acknowledge receipt of message and provide an ETA when the work will be completed. You should never have to follow up with your VEA team member, giving you one less thing on your plate to worry about.
Imagine having an onshore virtual Executive Assistant who responds same day, not overnight. Yet another bonus of having a North America-based virtual Executive Assistant is quicker communications, which translates into quicker turnarounds on tasks.
Do you have any further questions about our services or does this feel like a fit for you? Book a call with VEA to free up your time and energy.
Learn more about our services by checking out our blog and About Us page.