HIRE AN ONLINE BUSINESS MANAGER (OBM)
and break free from daily to-dos in order to focus on big-picture ideas
The glue that holds your organization together
Your Online Business Manager integrates the many moving parts of your business such as:
Business Reporting, Insights & Direction
Build & Document Processes
Streamlining of Internal Systems
Project Planning & Management
Recruitment, Onboarding & Team Mentoring
Business Development Research & Support
Schedule a Discovery Call
Where we assess your needs together.
Set Your Strategy Session
Find the right mix of services.
Signed, Sealed, Delivered
Review your agreement and sign on the dotted line.
It's Go-Time!
Your dedicated Online Business Manager springs to action.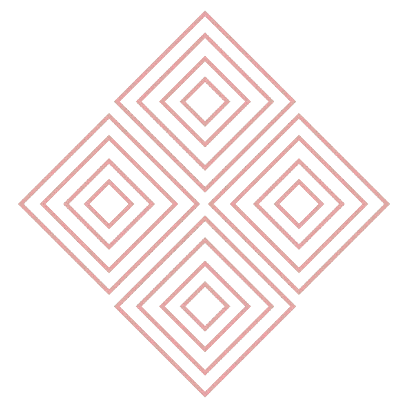 IT'S TIME FOR An Online business manager if:
Important commitments continually get pushed or missed due to a lack of time, energy or resources
You feel the pressure of not having the time to strategize
Integrating new business opportunities feels more energy draining than exciting
Connection within your team is fragmented and communication gaps are creating roadblocks
Keeping your team morale up seems to be getting more difficult as you grow
Recruitment and hiring are too rushed, or does not get done at all
Our professional services client needed to streamline its time tracking system and invoice clients more efficiently. Under its legacy system, they were still creating all invoices manually. It took two whole days to compile information and send invoices!
A VEA Online Business Manager reviewed the current process and identified areas for improvement. Then they created solid deliverables, researched and found the right digital tools to meet these deliverables, and worked with an Executive Assistant and Bookkeeper to implement the program.
Using a mixture of Clockify, Excel, and business analysis, VEA reduced the billing process from two days to just two hours, saving our client 14 hours per month in labor. Freeing up time by creating better processes enabled our client to grow without a lot of added administrative muscle to make it happen.
System and Operation Process Specialist
Industry: Professional Services
VEA Service: Executive Assistant, Bookkeeper, Online Business Manager
How can an Online Business Manager help me streamline my processes when everything is in my head?
Our onboarding stage is designed to help you share knowledge and experience so that your OBM can assess, develop, and test processes. We aim to identify major areas for improvement up front, but streamlining business operations is an ongoing process that will be continually tweaked as you and your OBM work together.
Can an Online Business Manager take over the hiring and interviewing process?
Yes. An OBM assists in talent acquisition by collaborating with HR teams to develop effective recruitment strategies. Your OBM may also be involved in the interview process by writing compelling job descriptions and vetting applications. You can still meet with top candidates and make the final hiring call, but hours of prep work have been removed from your plate.
Can an Online Business Manager take over running my business?
No, an OBM is not a Fractional CEO, but they can help you create systems and processes, so your regular and recurring tasks are automated and streamlined. This makes them easier to hand-off and gives you more time to work on higher-value strategizing and networking.
How do I onboard an Online Business Manager (also frequently called Chief of Staff)?
The team at VEA will guide you through a step-by-step onboarding process to ensure you are matched with an OBM who is right for you and your business.
What if I only need help during peak seasons?
Our OBMs are available on an ongoing basis as well as for one-off projects to fit your needs.
How can I be sure I will get a Chief of Staff or Online Business Manager who understands what I need?
We begin with an in-depth strategy session to better understand where you require support as well as assess for personality and culture fit. You get to meet potential candidates and are part of the decision-making process. VEA prides itself on HAND MATCHING every OBM to every client. We will work with you to get it right.
What if I quickly realize I don't need a Chief of Staff or Online Business Manager?
We will discover that for you before we even get started and most likely recommend an Executive Assistant instead.
How does VEA ensure I am getting the most value from my Chief of Staff or Online Business Manager?
Open and regular communication with your OBM is the best way to get what you need. By the end of your kickoff call, your OBM should be clear about the project and/or role expectations. 
The kickoff call for a one-off project entails: Review of scope of work. Your OBM will then use the approved scope to create a project plan and work-back schedule to complete deliverables.
The kickoff call for an ongoing role entails: Creation of a 90-day plan that focuses on a combination of "quick win" improvements and short-term goals. 
In either case, your OBM will lead and execute the work needed to result in positive outcomes.
How many years of experience does a Chief of Staff or Online Business Manager have?
Our OBMs have 10+ years' experience.
Where is your team located?
We are a Canadian-based, remote workforce. Our OBMs are spread across Canada from Vancouver to Calgary to Toronto to the Maritimes, and we can match you with someone who is within or near your time zone.
Do you have any further questions about our services or does this feel like a fit for you? Book a call with VEA to free up your time and energy.
Learn more about our services by checking out our blog and About Us page.